Since high school, over 30 years ago, I have been involved in community activism and helping to organize people and pass legislation.
Here's  a picture of me and Cuomo – MARIO Cuomo!
This is from 1986, when I was the president of our high school's student environmental group, SEQ.  At the time we were lobbying to help pass the Environmental Quality Bond Act to help clean up hazardous waste sites.
Here's the press release: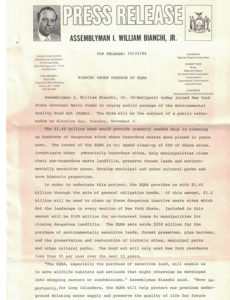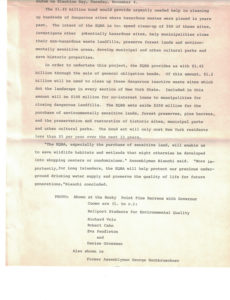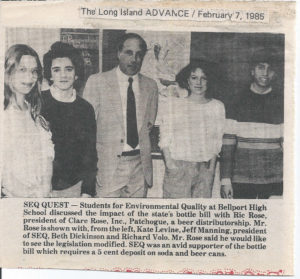 College 
In 1987, I started New York University, majoring in Film and Television production.  I received a Helena Rubinstein Foundation merit-based scholarship for my community service work.  Throughout college, I organized students; started a recycling program, was a Resident Assistant and gave safer sex workshops throughout the NYU Resident Halls.  In 1991, upon graduating with honors, I received an NYU Chancellor's Service Award for Charity.
I also had two main internships – one at a local gay and lesbian public affairs TV show ("Out in the 80s/90s") and another at the PBS show, "13 Live" (the staff later went on to produce the show with the guest host, Charlie Rose).
On "Out in 80s/90s", I coordinated gay and lesbian news stories, and shot and edited video of local demonstrations and protests.  Here is a video clip from 1990.